Rev. I.D. & Pauline Swinehart Scholarship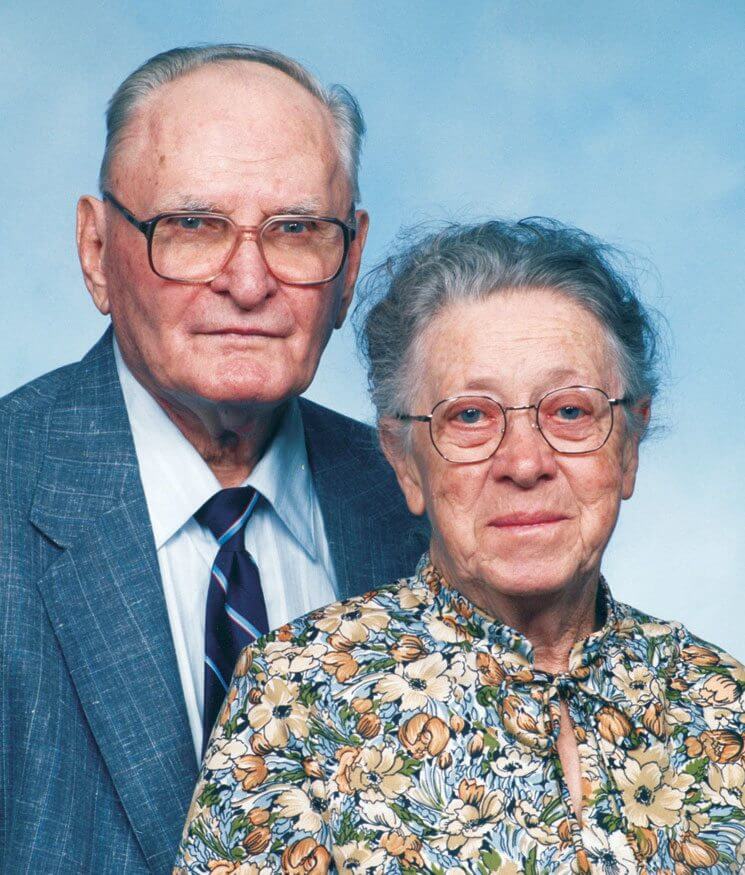 Rev. I. D. & Pauline Swinehart were a godly couple who gave their lives in ministry, pastoring five churches in Ohio and Pennsylvania with the Wesleyan Methodist Church and later the Wesleyan Church. Rev. Swinehart also served several years as denominational evangelist. The Swineharts loved the message of heart holiness and came to appreciate KMBI/KMBC for its noble work of training ministers to spread the holiness message.
In 2000, family members decided to honor the Swineharts' memory by establishing a student scholarship endowment fund at Kentucky Mountain Bible College. The fund was started with $18,100. As family members have continued to add to it regularly it has grown until it has reached $168,415!
What a wonderful way to honor the memory of godly ancestors! With the earnings of this scholarship endowment fund we will be able to award about 12 scholarships in 2015. KMBC is deeply grateful to the Swinehart family for their kindness and generosity to KMBC and to our students.
Endowed scholarships are wonderful because they are a gift that keeps on giving year after year. To all our friends who have established endowed scholarships, we say a Rev. I. D. & Pauline Swinehart big thank you!